Harry Scotts Vineyard
Regular price
$110.00 USD
Regular price
$221.00 USD
Sale price
$110.00 USD
Unit price
per
Sale
Sold out
The 2021 Harry Scotts Pinot Gris is a beautiful expression of the grape from the cool climate of Bannockburn, Victoria. It is a medium-bodied wine with a pale yellow color. The nose is elegant and complex, with aromas of ripe pear, peach, and apricot, as well as hints of honeysuckle and spice. The palate is smooth and silky, with flavors of citrus, stone fruit, and a touch of minerality. The finish is long and lingering.
This wine is perfect for pairing with a variety of foods, such as seafood, poultry, and light pasta dishes. It can also be enjoyed on its own as an aperitif or dessert wine.
Here are some specific tasting notes:
On the nose: Ripe pear, peach, apricot, honeysuckle, spice
On the palate: Citrus, stone fruit, minerality
The finish: Long and lingering
This wine is a great example of the potential of Pinot Gris from the cool climate of Australia. It is a complex and delicious wine that is sure to please.
Share
View full details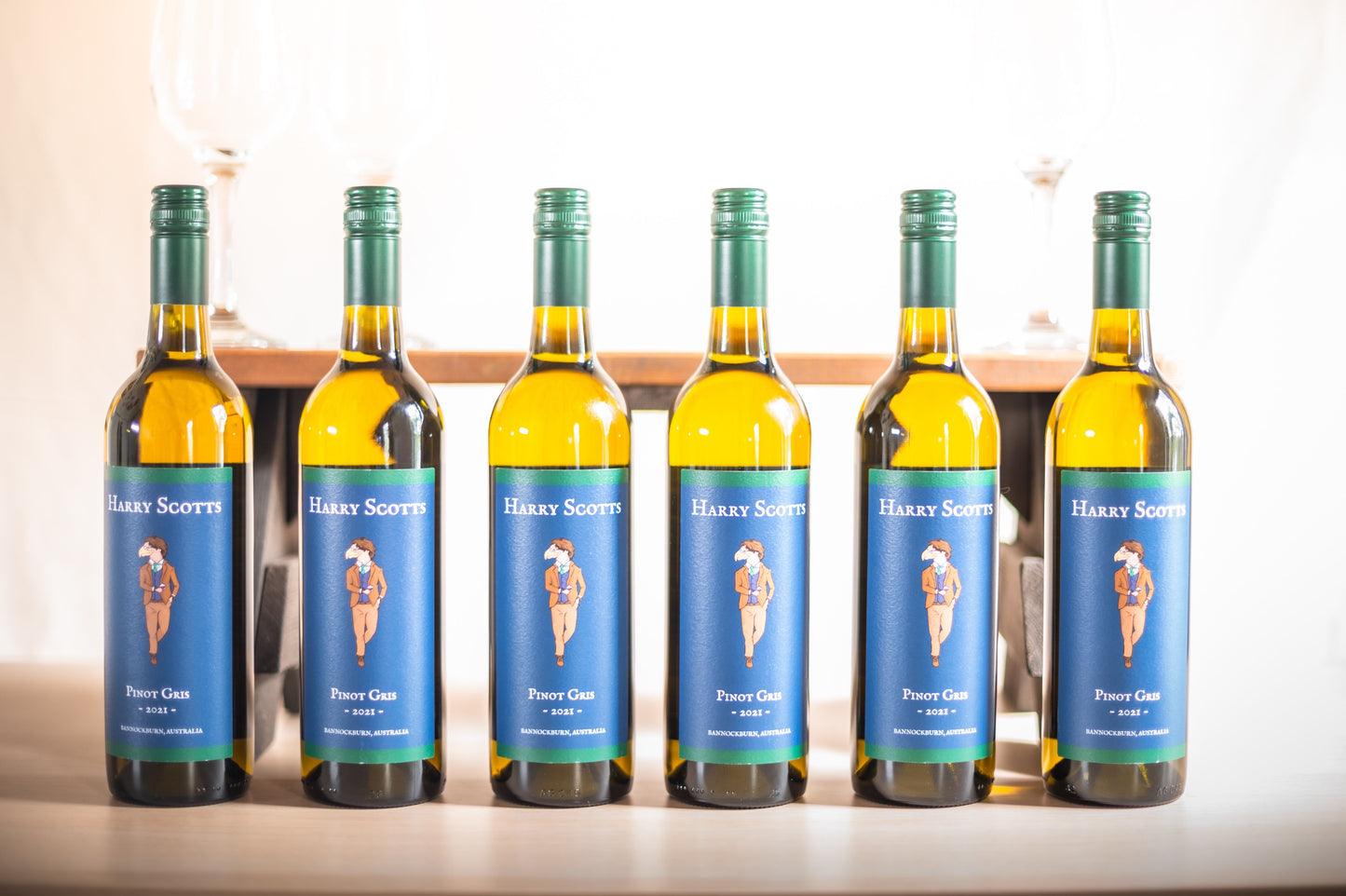 Commonly Asked Questions
Do you make your wine solely from your own grapes from your own vineyard ?
Where is Harry Scotts Vineyard located ?

We are located on Russells Bridge Road in Russells Bridge, Bannockburn, Victoria, Australia.
Do you have a cellar door ?

No, we do not as we converted our cellar door into a bar and cabin for our accomodation guests. Click on The Farmhouse for more information.