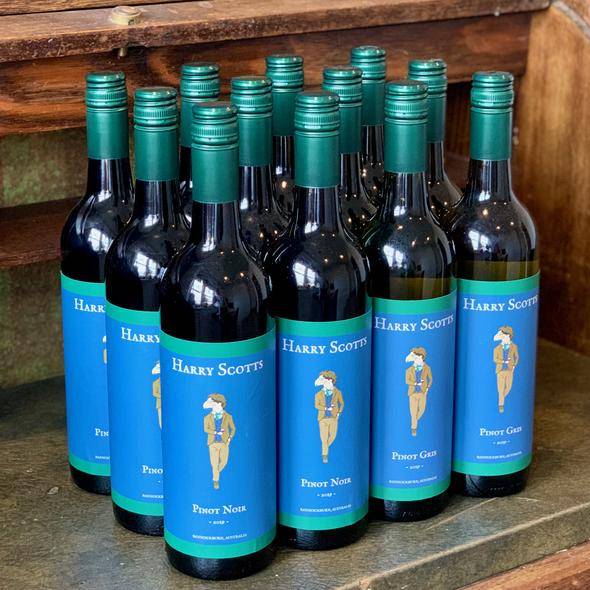 Harry Scotts Pinot Noir is a fruit forward, medium body wine with a velvety finish. You'll be greeted with an earthy and spicy nose.

Harry Scotts Pinot Gris displays floral notes with hints of pear and sweet spices. The palate is medium bodied and well balanced. A very versatile drop.
Verified Facebook Reviews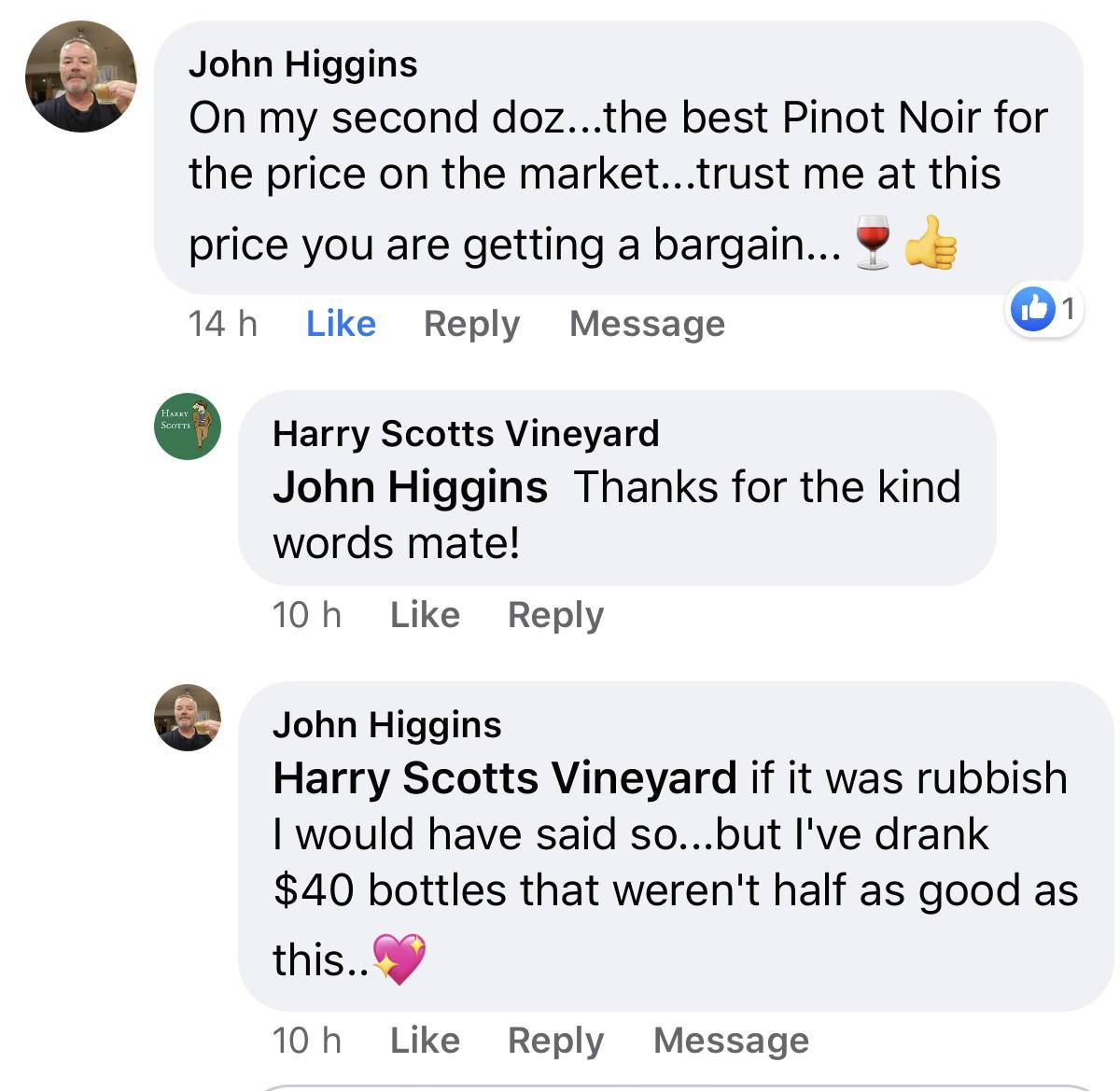 Harry Scotts Vineyard Of Bannockburn, Victoria
Perched on a hill in the Bannockburn wine region. The Harry Scotts Vineyard is a path of fertile, rich red earth over limestone. This patch combines perfectly with our climate of very hot days that are matched with very cool evenings to produce smooth wines that are full of personality. You can taste the complexity that comes from vines that push their way down to the limestone searching for water and nutrients.
We Are Always Contactable For Peace Of Mind On An Order
There is nothing worse than not being able to get on to anyone. When you make an order, you will be sent our contact details to contact us anytime with any issues about your order to have peace of mind.